Posted: 12.23.2012
Filed under:
Buzz
| Tags: bricks, color, HVAC, insulation, trends
Leave a comment »
2013's trendy colors, life-saving air conditioning, inspiring islands, arguing against spray foam, and other product news from the past week.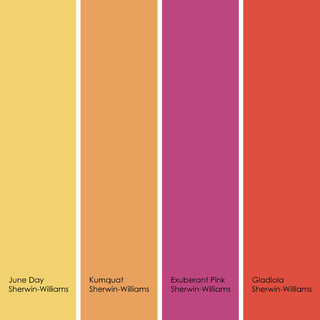 • Perhaps primary colors are more your style? Try these strategies for working with basic blue, red, and yellow.
• Though it takes its fair share of knocks for inefficiency, air conditioning is now being called a lifesaver, as a study reveals it has helped cut heat-related deaths by 80%.
• From country chic to modern sleek, these 20 kitchen islands will inspire.
• 13 reasons Treehugger thinks foam insulation doesn't belong in green buildings.
• Perhaps NanoSonic's Hybridsil is an exception to these concerns? The new 100% silicone-based foam insulation claims to be less toxic than spray polyurethane foam.
• Researchers in Spain have devised bricks made from paper-production waste.
• Can't get enough products? Peruse Residential Architect magazine's most popular products and product collections of 2012.
Image: Other design by Austin Interior Designer Jennifer Ott
---